About the eSutras Team
We're very proud to have such a diverse, knowledgeable and energetic staff at eSutras Organics. We have several different departments here, dedicated to the total completion of all our operational processes, from start to finish.
The team that makes TC Bauer Company and eSutras Organics happen: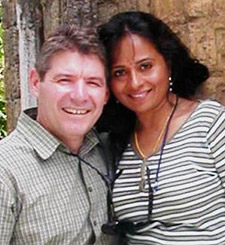 Aisha and Chris Bauer, Creators and founders of eSutras and TCB
Jeremy Genis, General production, Warehouse knowledge base, vegetarian food cooking guru, awesome artist and musician
Paul Melara, Supplements Production, classical keyboardist and raw food enthusiast
Sarah Mc Dermott, Graphic Designer, Media and Marketing Coordinator, cellist, avid cyclist and crossfitter
Brittany Ziencina, Office and Sale Coordinator, customer service, aspiring writer and music buff
Cameron Postiglione,Warehouse Production Assistant, dog-lover, and philosophy aficionado
Jori Klayman, Warehouse Team Leader, health food enthusiast, organic foodie, and a committed work out enthusiast
Mary Evans, Shipping and Inventory Coordinator, eco-conscious animal lover and amazing drummer
Parker Suter, Customer Service, Sales Support, aspiring comedian and a mathematician!
In addition to the above, we also are grateful to the several other people who are involved on a day to day basis with making our customers happy and us to be successful.
Customer Service, Sales and Marketing
We maintain our showroom with updated products for walk-in customers, answer any and all questions about everything eSutras, make sales calls, update our social media and provide you with all the added information about eSutras Organics available on our blog
We have an in-house graphic designer responsible for our elegant, original packaging and image and a team dedicated to the development and marketing of new, improved products and everyday deals!
Production, Shipping and the Warehouse
Production is responsible for the creation of our delicious goodies at eSutras Organics. From everything to tea blends, tofu and beyond, production handles the safe, efficient, clean and eco-friendly manufacturing of our fantastic products! We manufacture everything we sell in our warehouse located in Chicago, IL.
Shipping, of course, sends all our eSutras Organics products directly to your home with ease and grace!
Want to know even more about us? Feel free to Contact Us with questions and concerns.